As you may have noticed, I like the bits and bobs associated with sewing. Especially if they make things easier to find, or nicer to use.
This looks like a nice design for a needle holder that is just a bit different. It folds up nice and small for carrying it around, but opens up so you can see all your needles at once, so you can select the right one.
You can find the instructions here.
Or perhaps, like me, you keep little tins, in case they come in useful for something?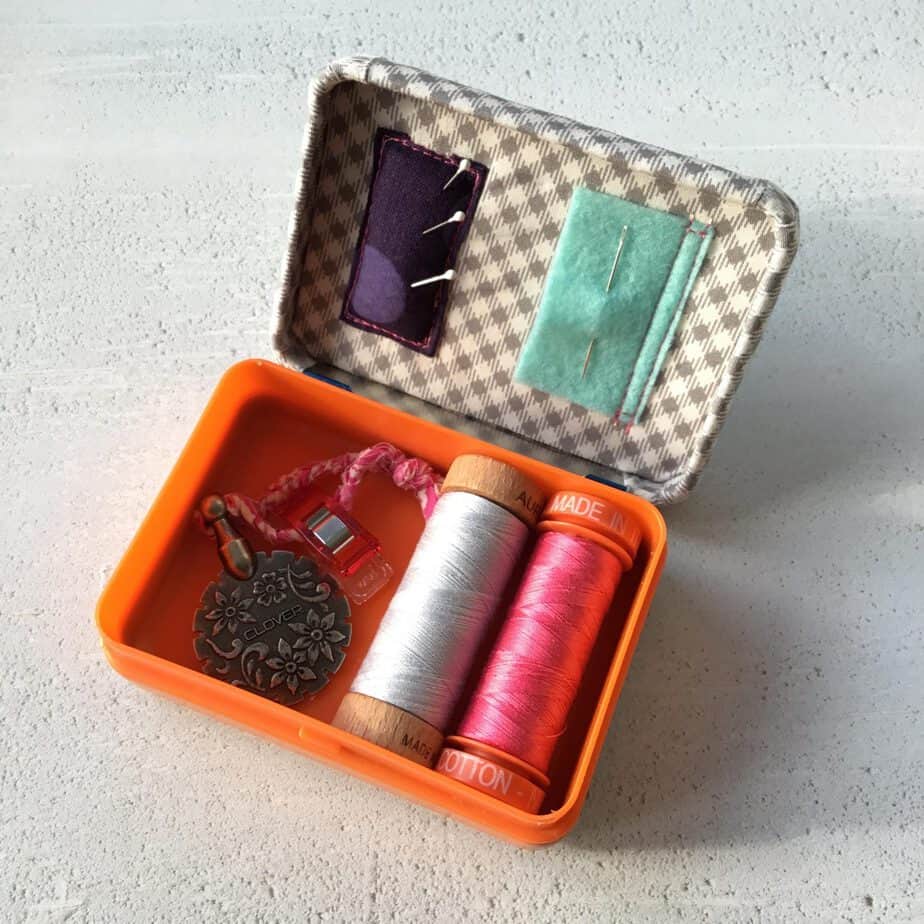 You could turn one of them into a sewing kit with a patchwork lid, using the instructions here.
I like this idea, but the need to glue the patchwork on puts me off.
And I'm not sure how the extra thickness on the lid would influence the way the lid shuts. Particularly the way the lid stays shut.
And while we are on the subject of storing your scissors? I like these two designs: